Destined for Adoption: Part 2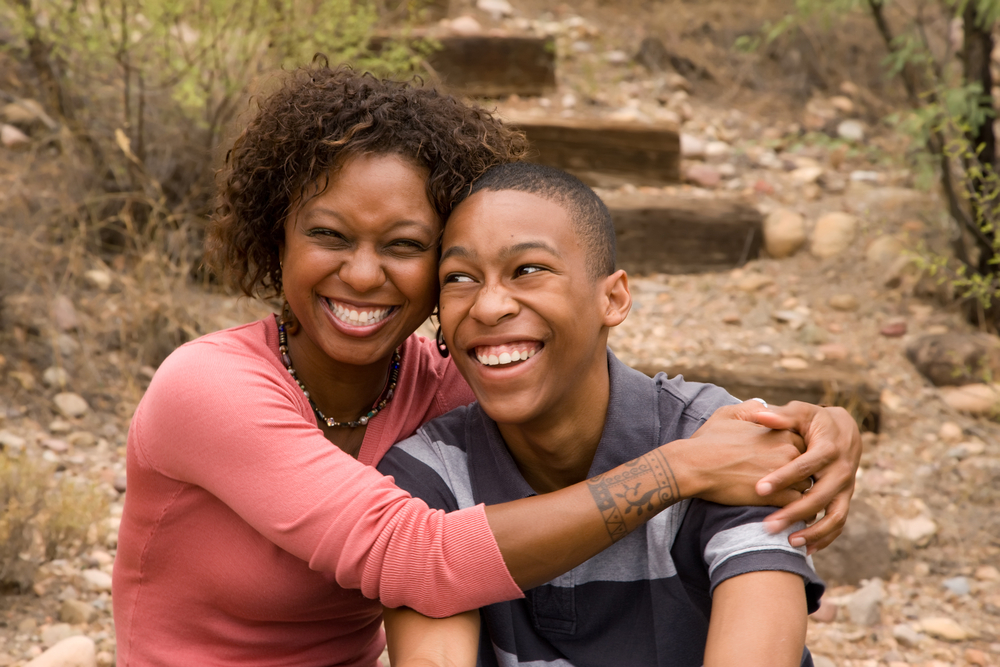 You are adopted.
Adoption has always been God's plan for everyone. From the beginning, God chose adoption as His way to bring us into relationship with him. Ephesians 1:5 states that "He predestined us to adoption as sons through Jesus Christ to Himself, according to the kind intention of His will". God made provisions for many in the Bible to be adopted into new families, when their birth families were not available to care for them. When Moses became disconnected from his birth family, God made a plan for him to be adopted into an earthly family and he became a blessed servant of God. Esther was adopted and became a queen who delivered the Jewish people.
Jesus Christ was adopted.
God understood that Jesus needed an earthly father. God moved in the heart of Joseph to not leave Mary without a husband. Joseph obeyed and chose to serve Jesus as His earthly father.
Adoption will always be part of God's plan.
God's will for the church is for us to continue to join in His commitment to adoption. James 1:27 explains that pure worship of God is to look after and care for orphans.
How can you participate in God's plan?
You are part of God's plan for foster children. There are many ways that you can be a support to a foster child. As you have come to know the love of God, you too, can help foster children know love by you investing either your time, abilities and/or resources. There are many ways to support a foster child at no financial cost to you. Even if you are not prepared to welcome a child into your home, there are still many ways you can make an impact, such as:
Spread the word about available support to existing foster, adopt parents through Harmony Counseling Center's Foster and Adopt Parent Group: http://harmonycdc.org/services/counseling-center/foster-adoption-ministry/
Donate to support existing foster and adoptive families with funds for needed activities with their foster kids: https://harmonycdc.networkforgood.com/projects/50759-become-a-friend-of-harmony
Volunteer by sharing your talent or experience: http://harmonycdc.org/volunteer/
Become a CK Family Services Prayer Partner: https://www.ckfamilyservices.org/volunteer/#advocacy
Get to know some of the children awaiting forever families: https://www.dfps.state.tx.us/Adoption_and_Foster_Care/Texas_Heart_Galleries/NorthTexas/NTHeartGallery.asp
Join us November 4 to learn about opportunities for you to join in God's plan:
November is National Adoption Month
WE ARE BRINGING OPPORTUNITIES TO YOU
Sunday November 4, 2018
9:00 a.m.-2:00 p.m.
Concord Church's foyer at 6808 Pastor Bailey Dr. Dallas, TX 75237
Harmony Counseling Center along with local foster and adoption agencies such as CK Family Services, ACH Family Services, Children's Hope, Texas Baptist for Children, and Benevolent House look forward to meeting you and sharing opportunities and resources on November 4, 2018.
Tizita Seifu is licensed by the State of Texas as a Licensed Professional Counselor. She received her M.A. in Biblical Counseling from Dallas Theological Seminary which included studies in Clinical Counseling, Bible Exposition and Systematic Theology, and a B.A. in Psychology from UT Dallas. She has worked for over 9 years facilitating and managing nonprofit social services for individuals and families facing abuse and persecution. Most recently, she has counseled individuals and families for over 6 years primarily in the areas of anxiety, depression and family conflict.