Domestic Violence: The Hidden Pain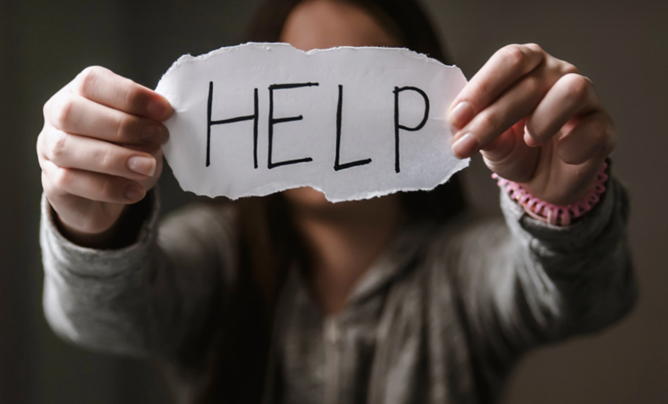 "The Lord examines the righteous, but the wicked, those who love violence, he hates with a passion" Psalms 11:5
We tend to think of domestic violence in terms of only the abuse that is physical abuse, the one that is visible, but abusive behavior is categorized and expressed in many different and powerful ways. We must be very clear about domestic violence, it is not necessarily the location where the violence has occurred that constitutes domestic abuse, but it is the abuse within the relationship.
Domestic violence is also known as intimate partner violence (IPV) domestic or relationship abuse. It is a pattern of behavior that is designed to maintain the power and control of another individual in an intimate relationship. It occurs when someone close to you establishes a pattern of control over you so that they can keep you as a victim to continue the abuse. Any relationship where control and power are done in a systematic pattern whether through intimidation, physical, sexual, economical, spiritual, emotional, or psychological abuse of any form, is considered domestic violence. Exercising this type of control pattern keeps the batterer with power and will escalate from continued threats and verbal assault to violence.
Abusive behavior is a deliberate choice to gain control and the abuser or perpetrator uses many forms of manipulation to gain power. Abusers do not discriminate in preference to age, sex, gender, race, economic status, creed, or nationality, it crosses into all cultures with no respect for boundaries. Sadly, the majority of those who are abusers, most likely have also been abused themselves. Abusive patterns can result in a lifetime of one being a perpetual abuser. A very high percentage of victims know their abuser either intimately, casual acquaintance, or through family relations.
What Does Abuse Look Like?
Accusatory Mode shows no respect
Constantly Checking up on you—Controls who you see and where you go
Says you are not good enough/they can do better
Threatening you and name-calling
Isolation from your family and friends
Always sees sex as being consensual
Slandering you in the presence of your family and friends
Hitting and swearing for no reason
Controlling the Money
Threatening to hurt someone you love
Stalking—watching drive time-milage and phone-text messages
Keeps you in a Fight or Flight Position
The Repeated Pattern Of:
Clinging—controls your freedom and financial status
Condescending attitude criticizes and accuses you of cheating
Corrosive and chanting threats
Choosing a consistent pattern of hitting
The catharsis of guilt that project a false self
Composes convincing promises in their normal behavior
Center of attention turns into gift-giving
The cycle of circumstances is changeless—the abuse repeats itself
Challenging the circumventing crises is Impossible, the abuse gets worst with each occurrence
Statistically Speaking
Statistical monitoring has shown that domestic violence is increasingly at an epidemic level and with the stress of COVID-19, there has been a steady increase in domestic violence.
On a given Day 24 people per minute on average are victims of rape, physical violence, or stalking by an intimate partner and in the United States.
1-4 women and 1-7 men aged 18 years and older in the United States have been the victim of severe physical violence by an intimate partner in their family.
Roughly half of all women and men in the United States have experienced some type of psychological aggression by an intimate partner in their lifetime
Nearly 3 in 10 women in the United States have experienced rape, physical violence, or some type of stalking in their lifetime, and 81% who experienced this type of abuse had a significant short or long-term impact.
Of male victims, 52% reported being raped by an acquaintance.
IPV accounts for around 12 million people a year.
Helping Those Who are Abused
How to Get the Victim to Open Up:
Ask if something is wrong
Ask about their feeling at that moment
Ask if they are afraid and if they feel safe
Ask what you can offer to help
What to Look for in a Victim:
Showing feelings of being anxious or signs of depression
Showing major personality changes that are turning into low-self esteem
Showing signs of numbness or helpless
Showing signs of suicidal tendencies
When Speaking to the Victim:
Keep an open mind be attentive and do not add pressure
Keep away from the desire to be judgmental refrain from blaming
Keep being supportive but do not offer advise
Keep them informed of a safety plan
Where Can a Victim Get Help:
Hotline 1-800-799-SAFE (7233) 1-800-787-3224 (TTY) (English & Spanish)
Genesis: 214.389.7700
Family Place: 214.559.2170
Women Called Moses: 972.298.1155
Family Care Connection: 972.298.3366
First Choice Social Services: 972.468.0631
Harmony Counseling Center: 214.751.3932
Gloria Harrison
Masters Christian Counseling Program Student
Dallas Baptist University