Going Together: Wellness in the Face of COVID-19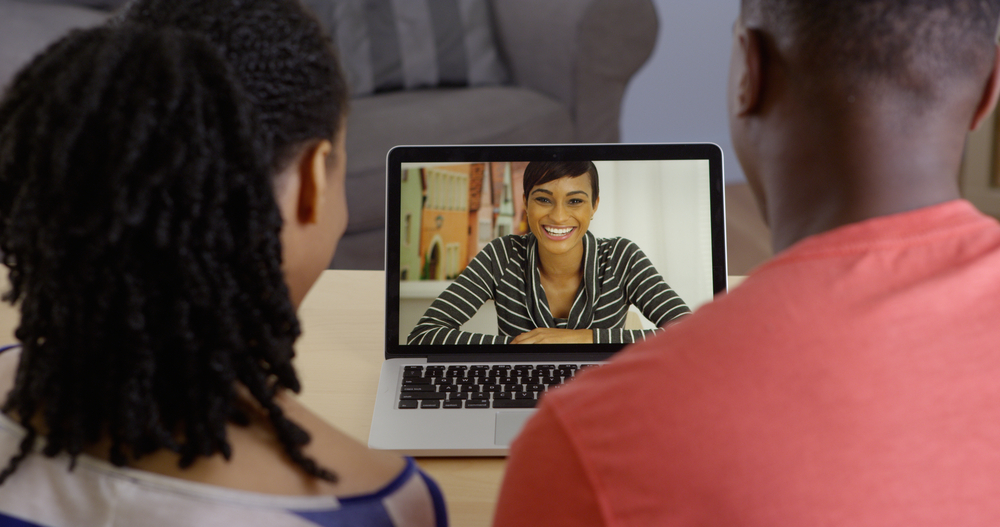 In the first several days under this COVID-19 stay-at-home order, I would daily pause everything for a moment and look for a way to confirm I was awake and in fact living life as we now know it and that I wasn't just in the middle of a long, fully encompassing dream. Though the shock has fully worn off, the stay at home order has been disorienting to all of us, to say the least.
It's been a journey to discover how to remain healthy, especially when so much is now inaccessible and there is so much to adjust to. Long gone are outings with friends, dinners with extended family, worship with our communities of faith, and other self-care outings such as hair, nails and massages, to help us unwind. Many of the things we used to do for self-care are now considered non-essential and so, on pause and unavailable.
Our mental health is one of those tricky things that isn't built to manage itself. It's headed one way or the other; either fed and flourishing or malnourished and withering. If only our mental health were as easy to keep thriving as the one plant I have kept alive over the years. I really don't care to invest more time than once or twice a week to keep a plant alive but I know that my mental health wouldn't fare well if it received that same level of attention.
How do we keep living and thriving when we've been restricted access to so many different things that used to bring rest, refreshment, relaxation and enjoyment? Then add the traumatic stress of the efforts to keep yourself and your loved ones alive. Then add the demands of adjusting to work at home or being abruptly unemployed, ensuring children are learning and communities are surviving. I understand that even recalling and managing of all this can cause emotional fatigue.
There is one definite way to continue to thrive in this season, TOGETHER. There's an African proverb that says,
"If you want to go fast, go alone. If you want to go far, go together."
This proverb has been on my mind in this season. Though each of us have a life to live and a road to walk, we cannot go far alone. How do I carry a weight too heavy for even all my strength to carry? I carry it with you and you carry it with me. We only have a chance of carrying the too-heavy, when we carry it together. If ever there were a metaphorical weight too heavy, this 2020 COVID-19 pandemic is one. The weight is job loss, illness, home-school, frontline working, extensive measures of precaution, a growing curve, no clear end in sight, vicarious impact and likely even more.
Then we're told to live with "social distance" and in isolation. How do I live healthy while distanced and possibly alone? I can't. We can't.
We live well when we are connected, seen, known, understood and loved.
Early in the stay-at-home order, I didn't realize that I needed to do quite a bit more than normal to be well connected. Quickly I became aware I had to be more diligent about connecting to others to remain mentally, emotionally, socially and spiritually healthy.
This season is full of opportunity to safeguard or restore our wellness. Much of that will depend on how connected we are to community. As I encourage myself to remain connected, I encourage and hope the same for you.
Whether or not we experienced a desirable mood and functioned well prior to COVID-19, we are all now vulnerable under the magnitude of stressors we are facing.
The vulnerability though, does not have to have the final say. If we remain intentional, this season is still full of opportunity to be well.
Ways to leverage wellness together:
Video Call: The goal is an experience of togetherness, connection, support, and/or enjoyment.

Call a friend or family member at least once a day and be open about how you are really doing.
Call and share an activity together such as a game, cooking, dinner, walk, exercise, movie, listening to music or praying. Think about things you would normally do together and create an at-home modified version.

Serve: Volunteer with a church or nonprofit that is helping meet community need and taking necessary Center for Disease Control safety precautions. Some volunteer opportunities now allow you to help from home.
Text: Connect with someone and share a joy or struggle with words, pictures or GIFs.
Share memories: Create a virtual album together or send pictures to a loved one.
Connect: Use WhatsApp or Viber apps and call a friend or family member free. Most of the world is on a stay-at-home order now.
Keep the Faith: Build community with like-minded people and increase inner resilience. Scripture shares, "Two are better than one because they have a good return for their labor. For if either of them falls, the one will lift up his companion. But woe (distress) to the one who falls when there is not another to lift him up." Ecclesiastes 4:9-10

Join an online church small group
Watch an online church service with friends or family
Share Scriptures together that provide reassurance, such as: Romans 15:13, Psalms 27:13-14, Romans 8:32, Psalm 91:9, Luke 10:19, Proverbs 6:20-22, Isaiah 26:4, Psalm 37:23-24, Isaiah 26:4
Counseling: Harmony Counseling Center offers individual and marriage counseling through confidential online counseling. The first 2 sessions are no-cost during the stay at home order. Call 214-751-3932 or visit harmonycdc.org
Ways to leverage wellness with your children at home: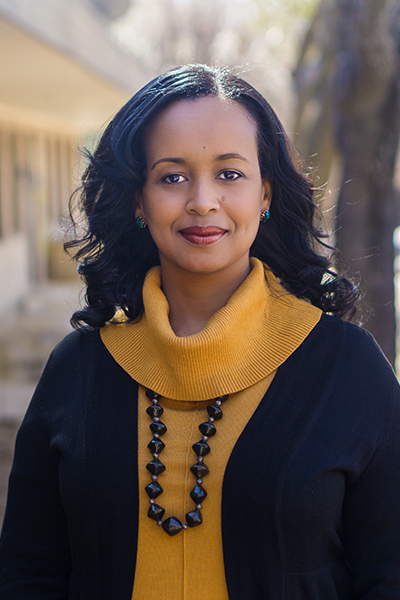 Tizita Seifu is licensed by the State of Texas as a Licensed Professional Counselor (LPC). She received her M.A. in Counseling from Dallas Theological Seminary which included studies in Clinical Counseling, Bible Exposition and Systematic Theology. She has worked for over 12 years facilitating and managing nonprofit social services and providing counseling for individuals and families. As an LPC with Harmony Counseling Center, she counsels individuals and families primarily in the areas of coping through anxiety and depression, and resolving family conflict. She also coordinates services and partnerships with the foster care and adoptive community and finds joy in seeing children find forever-love.