Leadership Dallas Alumni Lends a Hand in the Food Pantry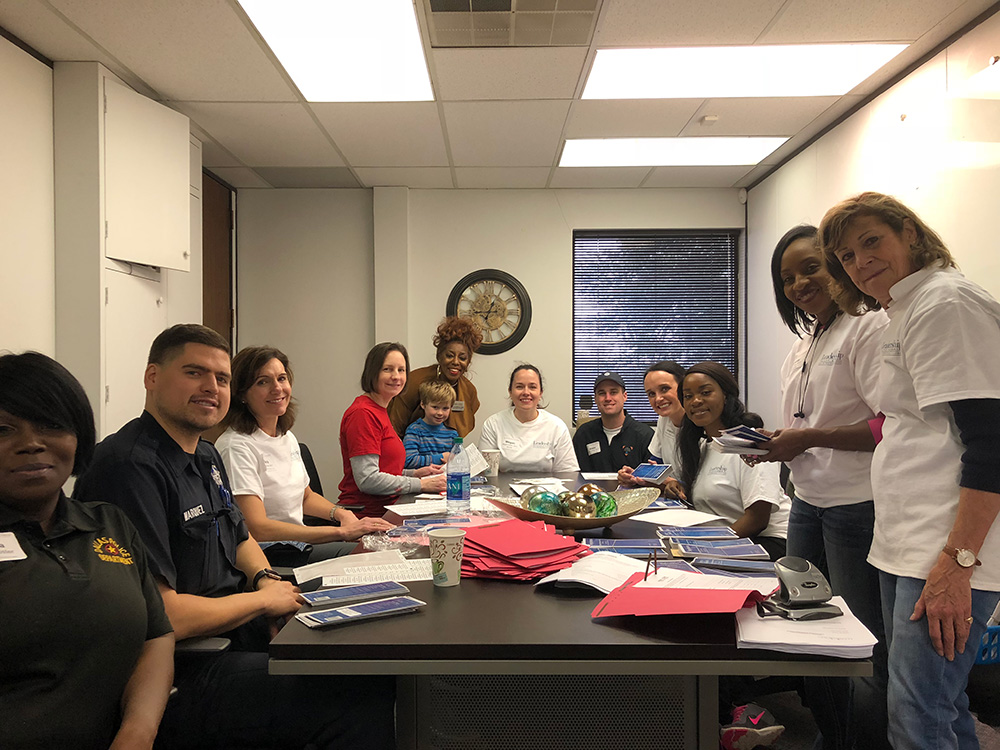 On Saturday, January 27, 2018, fifteen volunteers from Leadership Dallas Alumni (LDA) provided volunteer service to Harmony's Food Pantry. LDA chose Harmony CDC as one of its many service projects for its 1st quarter community service commitment. LDA provided storage racks and various signage for the food pantry and assisted the Counseling Center in putting together information packets. Volunteers reorganized the food pantry storage room and rotated the inventory stock. The magnetic signs were placed in the produce area and on the various racks and refrigerators to help customers identify the food items available for distribution.
Founded in 1975, Leadership Dallas is the Dallas Regional Chamber's flagship leadership development program, aimed at providing the City of Dallas with an ongoing source of diverse leaders who are prepared and committed to serve as catalysts and sustainers of positive change for the quality of life in the greater Dallas area. The goal of Leadership Dallas is to:
Identify and motivate potential community leaders of diverse backgrounds.
Provide an outstanding educational experience, emphasizing critical social and community issues.
Open a dialogue among community leaders.
Challenge participants to apply their talents throughout the community.
Learn more about Leadership Dallas at: https://www.dallaschamber.org/get-connected/leadership/leadership-dallas/