March Is Self-Injury Awareness Month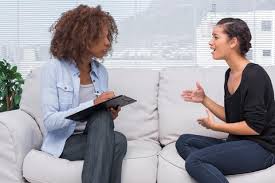 Self-injury Awareness Month is a chance to set aside stigma, understand the problem and be open about mental health and recovery. Self-injury is much more common than most people realize. Among teenagers, an estimated 15 percent will experience some form of self-injury. The number drops to 4 percent among adults. The most common forms of self-harm include:
Skin cutting 70% to 90%
Headbanging or hitting 21% to 44%
Flesh burning 15% to 35%
Signs of self- injury/self-harm can easily be hidden or explained away. Some of the common signs of self-injury/self-harm are:
Arms, legs or other parts of the body that show signs of consistent injuries, such as scabs, bruises, burns and cuts
Overdressing in particularly warm weather, wearing, for example, coats, long sleeve shirts or pants
Repeatedly making excuses for why or how they got injured
Avoidance, isolation, and withdrawal from activities and relationships they previously enjoyed
The majority self-injury of cases – some 90 percent – begin in adolescence. While the condition brings temporary relief for a person suffering, it carries a lot of shame and stigma.
When helping a person through the trauma of self-injury, listen, don't judge or act disgusted. Stay supportive and proactive, drive them to a counselor's appointment or visit them in treatment when appropriate. Take the opportunity to educate yourself about the condition and the underlying causes that often lead to it.
The scars of self-injury/self-harm signal emotional distress and are a way for a person to mirror psychological and physical pain.
For more information regarding self-injury/self-harm, contact Harmony Counseling Center at: (214) 751-3932
Self-injury/self-harm HOTLINES:
DON'T CUT (366.8288)
273.TALK
334.HELP