Navigating Anxiety During the COVID-19 Pandemic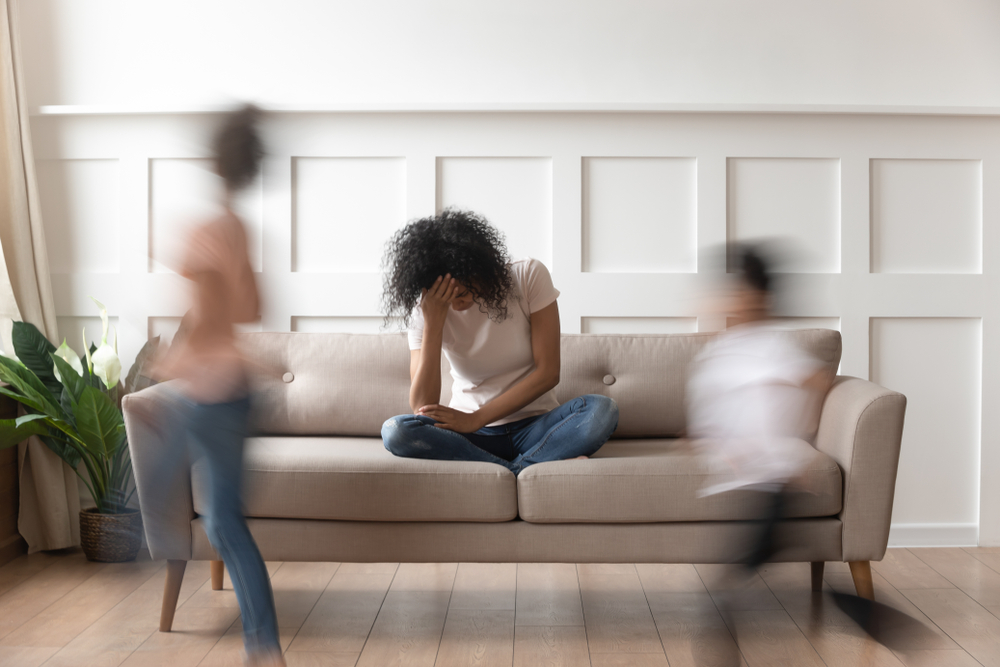 In the last four weeks, our lives have been disrupted, paused and altered, replacing most of our daily routines and activities with uncertainty and change. In addition to the public health concerns related to COVID-19, the pandemic has directly affected the familiarity of our jobs, schools, and even grocery stores for the foreseeable future. It is very natural for this type of dramatic life shift to produce concern, worry, and even anxiety. While it manifests mentally, anxiety can also show up physically in symptoms such as edginess or restlessness, feeling more fatigued than usual, insomnia, impaired ability to concentrate, irritability, and excessive, overwhelming worry.
However, taking some time to attend to our mental, practical and spiritual needs can be a powerful, effective way to help reduce and eliminate symptoms of anxiety:
Spiritual Needs
· Maintain or create time for daily prayer and meditation – Setting aside dedicated time each day can reduce anxiety by calming your spirit and allowing you to connect with God. This is not only a good self-care practice, but is also key to developing a relationship with God that helps us navigate good times and bad. Don't worry about being "perfect" at either practice, the most important thing is simply to start.
· Pray over specific scriptures – The bible is filled with passages and scriptures of encouragement during moments of uncertainty, some spoken by Jesus himself. It's almost as if He knew we would face challenges in life that would create fear and anxiety. Try mediating over or committing to memory: 1 Peter 5:7, Philippians 4:6-7, Matthew 6:34 or John 14:27 when feelings of anxiety arise. These scriptures are simple reminders of God's faithfulness and care toward us in ways that are much bigger than we can see, including the things we feel overwhelmed by.
Practical Needs
· Limit your news exposure – It is important to remain knowledgeable about daily and weekly changes in public health policies and rules to help us remain safe during the pandemic. However, obsessively reading news coverage and articles about the issue can have a direct effect on our mental health, including anxiety. Limit your amount of COVID-19 news consumption to twice a day – once in the morning and once in the evening, well before it's time to wind down for bed. Allowing yourself time away from the trigger, or source, of your anxiety can directly reduce your symptoms.
· Do something you enjoy – Is it exercise? Walking your dog in the evening? Painting with your toddler? A dance break in the middle of the day? It's important now more than ever to continue doing what makes your heart happy and produces joy. Navigating anxiety includes weaving in the good moments with the bad. Not every moment of every day will feel overwhelming – it's OK to bask in or create space for joy.
Mental Needs
· Prioritize your mental health – Experiences like this emphasize the importance of investing in our mental health as well as our physical health. If you or your family is already seeing a therapist, don't stop. Utilize that time to help process your thoughts, feelings, fears, and concerns. If you are not currently seeing a therapist and notice your mental health declining now is great time to start. Many mental health professionals, including Harmony, are offering telehealth to keep you safe but also meet what could be an unexpected need during this time. Individuals who have never struggled with anxiety before may notice changes in their thoughts and behaviors. Again, this is a normal consequence of our circumstances, and a mental health professional can help provide you with effective tools to find new normalcy and reduce your symptoms.
· Move your body – Physical activity is a natural cheat code of sorts to improved mental health. Studies have shown that even short, intense amounts of activity produce "happy" chemicals in our brain called endorphins that reduce symptoms of depression and anxiety. In addition to improving our overall physical health, exercise improves our quality of sleep, which then improves our ability to concentrate – all combating symptoms of anxiety.
There's no right or wrong way to handle uncertainty, but there are certainly ways that are healthier than others. Struggling with anxiety can be burdensome and taxing both mentally and physically. So finding ways to reduce or eliminate it sooner rather than later could be the key to navigating this COVID-19 journey in a way that shifts your life toward wellness rather than worry.
By Remekca Owens, LPC-Intern
Supervised by: Dr. Brenda Richardson Rowe
April, 2020