Please Pray for Me: I'm Being Bullied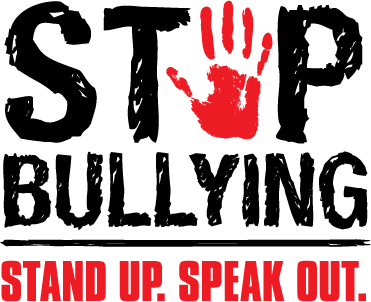 Please Pray for Me: I'm Being Bullied
Last week I had the opportunity to pray for some elementary students and was amazed that every single third grader I met with asked for prayer because they were being bullied. What concerned me even more was that each child reported not having discussed their being bullied with an adult. While my recent experience of those being bullied was pervasive, research shows that bullying prevalence is in fact high, with 1 out of 3 children reporting that they are being bullied.
This means that you know a child who is being bullied.
What Can You Do To Help?
Create a Safe Environment
Kids want to tell you they are being bullied but may feel apprehensive or scared of the outcomes of telling. Every child wonders whether others see who they are, accept who they are, care about their experience and whether others will continue to love and accept them if they tell.
Taking a proactive approach is critical. Creating an environment where your children feel comfortable to express themselves to you will go a long way in helping to prevent bullying from happening, reduce the length of exposure a child has to being bullied and toward helping stop the bullying.
Listening without expectations and with curiosity will encourage an environment of open conversation. This will also help your youth to feel more confident and comfortable to share their experiences, especially when they feel uncomfortable about something. Open-ended questions tend to invite more dialogue than closed questions. Open-ended questions help communicate that you care to listen and are available to receive a deeper and longer response. We may not always have the time to listen but listening when the youth initiates conversation is especially valuable in developing a safe connection.
Be Actively Curious
Stopbullying.gov provides some examples of open-ended questions that help facilitate conversation with your youth, such as:
What was one good thing that happened today? Any bad things?
What is lunch time like at your school? Who do you sit with? What do you talk about?
What is it like to ride the school bus?
What are you good at? What do you like best about yourself?
Teach them their Worth
When we teach youth their value and treat them with respect, they will be less susceptible to being subjected to abuse from someone else. As the youth grow in personal awareness of their value, they will also grow increasingly uncomfortable with anyone unwilling to respect their worth.
God provides vast perspective regarding the value and capacity of those who are in God. Biblical scriptures such as these are worth sharing, reiterating and discussing with your youth:
God created you on purpose. You are not a mistake. Ephesians 1:11
God loves you and calls you His child. 1 John 3:3
In God you are powerful, loved, and disciplined. 2 Timothy 1:7
You are gifted. Romans 12:6
Get Specific about what Respect Looks Like
I have worked with adult clients who were being abused in a relationship but never previously realized they were in an abusive relationship. No one had explained to them the difference between an abusive, controlling or manipulative relationship versus an honorable and equitable relationship. You can help your child or teen with the present and future by helping increase their awareness of healthy relationships. Support them in growing in an understanding of what a respectful relationship looks and sounds like, by sharing some of these examples:
A friend who respects you says things to you that make you feel cared for and valuable.
A friend who respects you tells you the truth.
A friend who respects you listens and responds to your words, such as stop and no.
Invite deeper discussion. Consider sharing personal examples of people in your life who did or said something respectful and when someone did not. Invite your youth to also share some personal examples. This will help them further conceptualize what respect does and does not look like.
Respond to Bullying
How we respond to our youth sharing difficult information will greatly influence if and what they will share in the future. While it is absolutely understandable to become upset when learning that a youth has been bullied, responding in a calm manner will help children and teens feel confident that the adult can handle the information and provide helpful support. Listening without interruption is the most valuable initial response when a youth chooses to disclose to you that they are being bullied.
The website Provider-Parent Partnerships provides perspective of additional helpful responses if or when you learn that a youth is being bullied:
Reassure the children that it is not their fault. It is very important to tell the child that they are not guilty and not responsible for the abuse. Let them know that they have not done anything wrong.

Don't force a child to talk. Give the child time. Let them talk to you at their own pace. If the child is unwilling to talk or seems uncomfortable, don't pressure them to do so. If the child seems uncomfortable when talking about certain specific things, don't press him or her for details.

Use terms and language that the child can understand. If the child says something that you don't understand, like a word for a body part, ask the child to explain or to point to the body part. Don't correct or make fun of the words the child is using. When you use the same words as the child does, it helps the child feel less confused and more relaxed. The child will feel that you understand him.
Don't ask 'why' questions. Why questions like, "Why did he hit you?" or "Why she do that?" will only confuse a child more.
Be honest with the child. Let the child know what you are going to do. This will build trust. Be honest about what you can do to help. Don't promise things that cannot be done. For example, let the child know that you may have to tell someone so that he will not be hurt anymore.
Confirm the child's feelings. Let the child know that it is okay to feel scared, hurt, confused or angry.
Be supportive. Affirm their choice to tell.
Remember: the safety of the child is most important. Be sensitive to and aware of the child's safety. Keep in mind that a child might be further abused if he reports that he has spoken to someone about the abuse. If you feel that the child is in danger, you must contact CPS immediately.
Sources:
https://www.extension.purdue.edu/providerparent/parent-provider%20relationships/Talking_Child_Been_Abused.htm
Tizita Seifu is licensed by the State of Texas as a Licensed Professional Counselor. She received her M.A. in Biblical Counseling from Dallas Theological Seminary which included studies in Clinical Counseling, Bible Exposition and Systematic Theology. She has worked for over 8 years facilitating and managing nonprofit social services for individuals and families facing abuse and persecution. Most recently, she has counseled individuals and families for over 5 years primarily in the areas of anxiety, depression and family conflict.