Setting Your Child Up to Succeed in the New School Year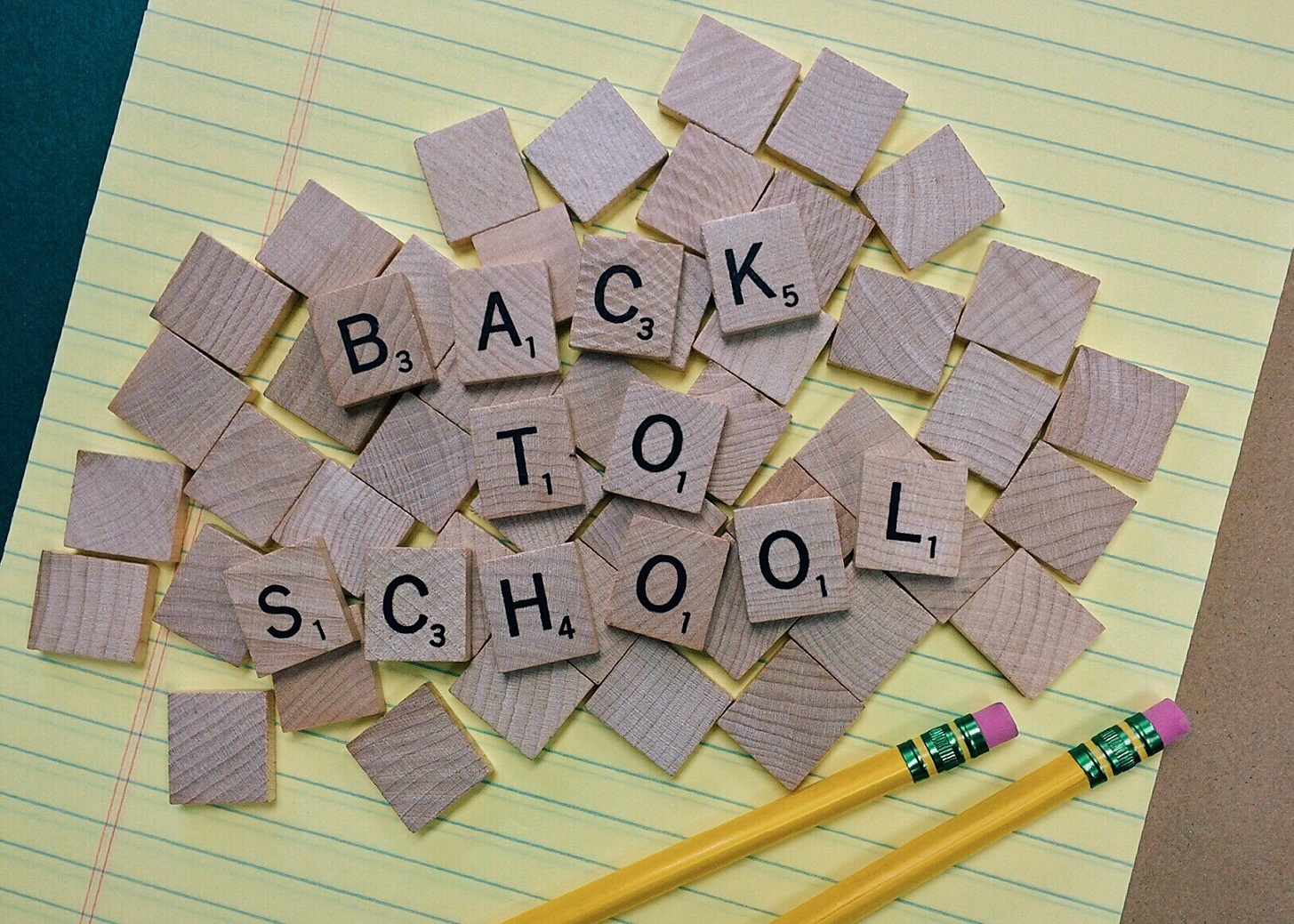 As caregivers to children or teens, tools are available to continue to cultivate your youth's full capacity. Preparation can greatly help reduce nerves and increase anticipation for a new school year. We tend to become as successful as we have prepared to be. Below are methods that can help us prepare and feel well-equipped throughout the year.
Creating familiarity surrounding the new school year helps increase positive adjustment and reduces resistance to change. This also helps reduce stress and anxiety. Easing your child or teen into upcoming changes, will help increase your family's likelihood of success.
There are several ways to help establish familiarity before school starts. Implementing a new bedtime prior to the start of the school year helps your youth adjust to upcoming schedule changes. Pbs.org also provides suggestions such as meeting the new teacher and touring the school according to the student's class schedule.
Another helpful strategy to implement at the new beginning of the new school year is to cultivate an open and attuned environment that meets your youth's need for intimacy. Creating such an environment reduces the likelihood that your youth will seek toxic support and validation elsewhere. Asking open-ended questions can invite intimacy. Such questions can also help establish a space to share the joys and difficulties of life. This is especially important throughout the school year, when the likelihood of conflict and stress increases. Open-ended questions such as those below can invite more intimate and thoughtful conversations:
"What did you enjoy about your day?"
"What was difficult about your day?"
"What are you looking forward to tomorrow?"
"What's one thing you or I can do that would make your day better tomorrow?"
"How do you know that someone loves or cares about you?"
In addition to offering attuned listening, try to see the feeling communicated in your youth's body language. Look at what your youth's face or body language might be telling you that he or she may not be ready to communicate verbally; we often have mixed feelings about sharing difficult things which is ok. Reminding your that no feeling is wrong can help disarm him or her from avoiding difficult topics. Kids can often hide things they feel ashamed of and communicate what they feel others can handle. Using affirming statements tends to encourage a person to further share their thoughts and feelings. Statements such as these, "Thank you for sharing" and "Your feelings matter to me" affirm and communicate support.
Giving ourselves grace in our personal expectations can help make navigating changes more manageable. Caregivers are not always available to listen. If you miss a chance to listen, you can capture another chance next time. As you remain mostly available, you will build a foundation of safety. Your youth will become more open as they feel safe and comfortable.
Noticing your youth's ability to make and sustain healthy relationships will prove increasingly important, as your youth becomes older and begins to rely more on peer relationships. The Skills Streaming Adolescent checklist can prove a helpful family conversation starter about common needs in interpersonal relationships and may help your family identify opportunities to grow closer to each other and others. Some of the social skills are:
Listening: Can I pay attention when someone is talking?
Starting a conversation: Can I talk to others about simple and more complicated things?
Asking a question: Can I decide what question to ask and then ask someone?
Giving a compliment: Can I tell people something I like about them?
Asking for help? Can I request help when I need assistance?
Apologizing: Can I take ownership of my mistakes when I have done something wrong?
Addressing feelings: Are they aware of their feeling? Comfortable expressing it to someone else? Able to have an idea of how someone else could be feeling?
Expressing affection: Can I let others know they care about them?
Sharing something: Can I share things with others who may want or need them?
Helping others: Can I help others when they need or want it?
Avoiding trouble: Can they stay away from situations that could get them in trouble?
Responding to persuasion: Can I compare another's opinion to my own opinion, then arrive at my own view?
Assessing your youth's opportunities to make new and desirable friends is also helpful. Joining clubs of personal interest can increase the likelihood that your youth will meet people of common interest or value. Your youth may consider volunteering or joining a ministry. In a time where the word "friend" can be used loosely, choosing friends wisely is a very valuable skill. Helping your child understand the characteristics of a true friend, can help them learn to safeguard against those that do not regard or pursue their best interest.
Believing in your child and entrusting your child to God will create the most ideal environment for your child to live most fully into their potential throughout the school year. Cultivating your child's ability to make effective and age-appropriate decisions is foundational. Ask yourself: Is there anything I am choosing for my child that they are ready to choose for themselves? Some possible opportunities may include choosing their outfit, hairstyle, breakfast, or method to completing a chore. It is important to only give choices that you can agree (ex: would you like an apple or an orange for a snack). Youth want to succeed. They will either succeed living up to your expectations that they will succeed or by living up to your expectation that they will get in trouble. Words of encouragement help communicate that you believe in and notice their efforts toward meeting expectations. Try to catch your child in the act of doing what is desirable. Words of encouragement will take your family much further than words of correction. Trust and hope in God will help you raise a child that will make good choices. Proverbs 22:6 says, "Train up a child in the way he should go; even when he is old he will not depart from it"
Identifying opportunities to further strengthen your support systems will help safeguard your well-being. If you are not sure whether you have the support you need, here is a quick self-assessment you can use:
Are you generally able to parent the way you would like to?
Are you mostly enjoying your experience of parenting?
Do you experience your child as usually living up to their potential?
If you are not able to freely answer yes to any of these questions, it may be helpful to consider seeking support to help share the weight of the demands of parenting. Seeking support from a parenting mentor can be helpful. Friends can offer much needed fun and connection. Harmony Counseling Center also offers no-cost family counseling, parenting classes and parenting support groups. To learn more about services, visit http://harmonycdc.org/services/counseling-center/. To schedule an appointment with Harmony Counseling Center, please call 214-751-3932.
Tizita Seifu is licensed by the State of Texas as a Licensed Professional Counselor. She received her M.A. in Biblical Counseling from Dallas Theological Seminary which included studies in Clinical Counseling, Bible Exposition and Systematic Theology. She has worked for over 10 years facilitating and managing nonprofit social services for individuals and families facing personal and social conflict. Most recently, she has counseled individuals and families for 6 years primarily in the areas of anxiety, depression and family conflict. She also finds joy in supporting adoptive families who choose to love each other forever.