What should I expect from Counseling?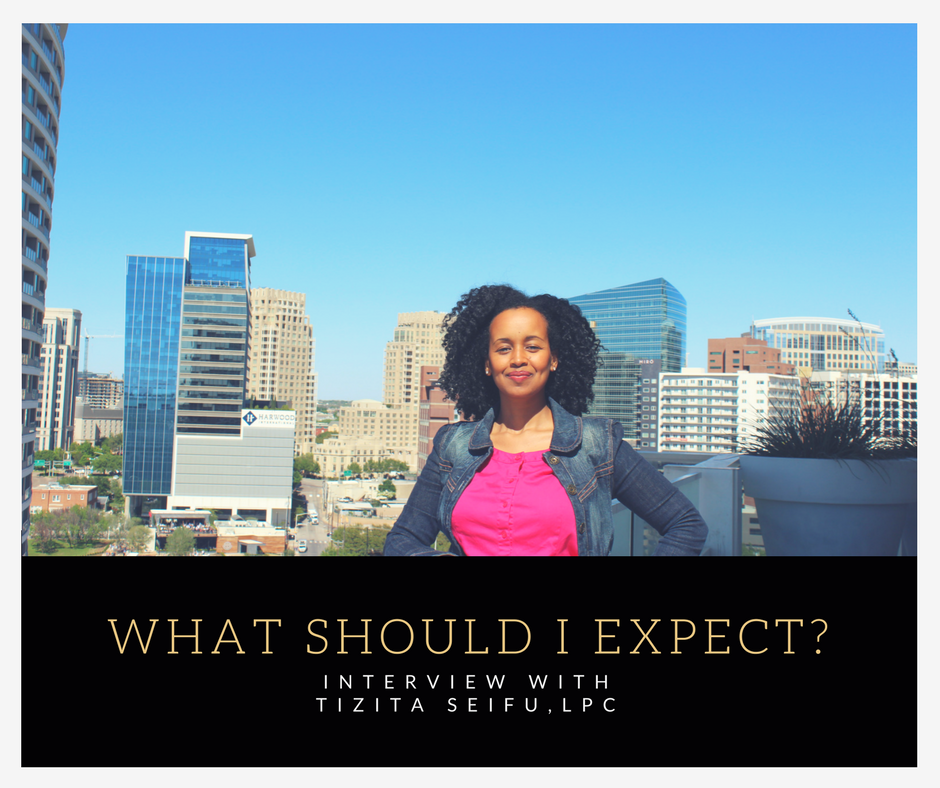 Have you wanted to go to counseling, but as a believer struggled with the thought that going to counseling meant lack of faith? Are you confused on what counseling is and what is the point? For the month of March, Destiny Unveiled is focusing on counseling and fitness in relation to mental health. We interviewed Tizita Seifu, who is a licensed professional counselor at the Harmony Counseling Center. We hope this interview will give you more insight about the counseling process!
Destiny Unveiled: How long have you been practicing?
Tizita Seifu: For about five years!
DU:Are you currently in private practice?
T: I currently work for Harmony Counseling Center which is a nonprofit Christian counseling center.
DU: What led you to become a counselor?
T: I worked for a non-profit in a social work capacity and I realized that I really enjoyed the face-time with the clients. I didn't have that training initially, but in an informal way, I was able to listen and give perspective to clients. Also, I received feedback from others who could see that gift in me. I also discerned my calling and wanted to help people to have that space to unload and process what is going on inside and develop ways to engage self and others, in a more helpful way.
DU: What should those seeking counseling expect?
T: It depends on the individual counselor and their approach. The counselor should do diligence and explain the process such as: length of treatment, issues of confidentiality, and outcomes that are possible. One thing I tell clients is that they might start to feel worse, before they feel better. When you really begin to face what is there, it can be difficult especially in the beginning of the process.
You should plan to attend at least 6 sessions in order to see long-lasting results. It is important that we plan beyond today. People have an awareness that something is bothering them, but may have not thought through what to expect beyond that first session.
DU: Does all the work happen in the session? Or are there things clients will need to do after they leave?
T: It will be work and there is just as much work happening outside of session as you begin to implement things you are learning and/or if the counselor is giving you homework. You will receive a greater sense of self-awareness and develop new skills and outlook to help you function better. Counseling in general can help you to function and feel better if you put in that work!
DU: Does counseling fix everything?
T: He calls us to partner with clients for a season. However, there are so many other ways that God helps to impact individuals. Sometimes counseling is necessary and sometimes it's not. Generally, people are coming to counseling because they are not feeling well or aren't functioning to the degree they want or need to function. Expect a counselor to talk about the limitations of counseling, we don't find true success if counselor and client don't work as a partnership. Both parties should be doing putting in work inside and outside of the sessions.
DU: I can definitely say there are so many myths and misinformation about counseling, can you share any that you have noticed?
In black culture, we tend to see counseling as only relevant for those experiencing an extreme distress or at a low level of functioning. We can assume that if you are not in that place of intensity, then you don't need counseling, which is not always the case. We don't have to be in the extremes to seek out the benefits. Counseling can help with working through various life stressors. It can also help those who are just seeking out personal development.
DU: Would you say there are certain misconceptions in the church?
T: As believers, we want to take a spiritual response and it is helpful, but sometimes it's helpful to add on a counseling response. Let's say from a physician perspective, we can pray and fast, but also at the same time we understand there is a value in going to the doctor. We can take a spiritual response AND in faith go to the doctor. This is also true when it comes to seeking out mental health services, our physical brains, among other things, can change for the better through counseling.