What Would Love Do?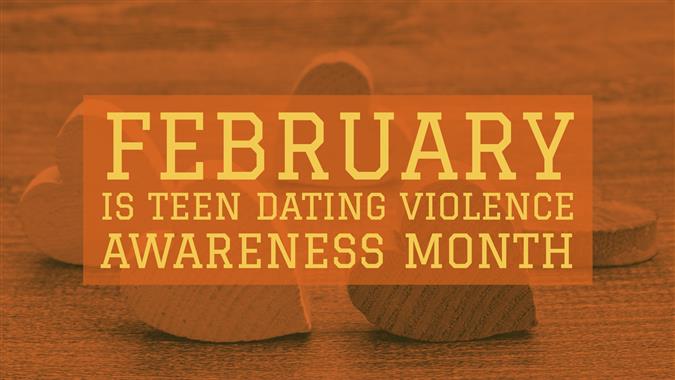 What do you think would happen if a group of boys were instructed by an adult to slap a girl? Do you think the average youth would choose the loving response?
Watch the short social experiment here: https://www.youtube.com/watch?v=b2OcKQ_mbiQ.
While most teens would agree that abuse is wrong, studies show:
2 out of 3 teens report intimate partner abuse*
1 out of 3 teens report more than 1 abusive partner*
How can we empower our teens to not end up like 33-75% of teens who are in relationships that tear them down?
How can we empower our teens to be in relationships that build them up?
Conversations and modeling loving relationships are key to helping your teen grow in understanding the difference between relationships worth keeping and relationships worth letting go. These ongoing two-way talks will help your teen see more and more the ways that love seeks to protect and how abuse seeks to control.
Having a clear understanding of love places us all in a better position to give and receive love. The Bible gives a descriptive definition of love in 1 Corinthians 13:4-7 describing love as patient, kind, not jealous, not bragging, not proud, not rude, not selfish, not short-tempered, not keeping records of wrongs, not enjoying things that God does not enjoy but enjoying truth, protecting, trusting, hopeful, and loving even when things get hard.
Engage in discussions with teens about healthy versus unhealthy relationships based on recent or current relationships, as this will help them conceptualize these love and abuse concepts into their actual relationships. Begin this conversation well before your teen is old enough to date and continue it well after dating has begun.
The below can be used as a discussion guide of the common manners of abuse and contrasting ways of love:
Controlling

A partner who does not trust may seek to always know or be where you are or act offended or hurt when you have your own relationships, thoughts or interests while believing that they are more capable of making good decisions.
A partner who does trust, isn't selfish, and isn't jealous will support you in having relationships and interests separate from your partner and will find value in some of the ways that you are different.
Put downs

A partner who does not respect you may call you names, embarrass you, or choose to speak hurtful things.
A partner who does respect, isn't short tempered, is kind and doesn't brag will take personal responsibility for their own feelings and actions and will speak of your value and worth.
Placing pressure

A partner who does not honor you may have unrealistic expectations and ask you to compromise your values, beliefs or needs seeking for you to do something you do not want to do.
A partner who honors you, is patient and hopes will help you to pursue what is important to you and not hurry you to get into or move forward in a relationship or may choose to end the relationship if they cannot live with your differences.
Threats

A partner who attempts to control may demand that you think or do something, which you would not have otherwise done on your own, and may threaten you with an undesirable consequence.
A partner who does not control you, protects and isn't proud will welcome and be considerate of what is important to you and not intentionally seek to cause you pain, regardless of your behavior.
Intimidation

A partner who intimidates you may yell, throw or hit things when they are upset or don't get their way.
A partner who does not intimidate, continues to love when things get hard and isn't rude will address their thoughts and feelings directly by either giving themselves time to calm down or having a respectful conversation.
Irresponsible, Manipulation

A partner who is irresponsible will likely blame you for their choices, thoughts or feelings or try to make you believe you are overreacting. This manipulative partner may seek to convince you that their controlling or hurtful threats or behaviors are not a normal part of their behavior. They may also try to make you believe that they can't live without you.
A partner who is responsible, doesn't keep a record of wrongs and enjoys what God enjoys understands that they alone are responsible for their feelings, thoughts and behaviors. This partner will be honorable and generally follow through on what they said they will do.
The website www.loveisrespect.org is a resource for teens that provides no-cost access to trained advocates 24 hours a day by text, phone call or online chat. You can text "loveis" to 22522 from your phone or go to their website for more information.
Are you wondering if you are in a healthy relationship or how you can get help for someone in an unhealthy relationship; click on this Relationship Quiz: http://www.loveisrespect.org/wp-content/uploads/2017/07/HR-Quiz-final.pdf or connect with a Counselor at Harmony Counseling Center online http://harmonycdc.org/services/counseling-center/schedule-a-session/ or by phone: 214-751-3932.
*Fitzgerald 2012
Tizita Seifu is licensed by the State of Texas as a Licensed Professional Counselor. She received her M.A. in Biblical Counseling from Dallas Theological Seminary which included studies in Clinical Counseling, Bible Exposition and Systematic Theology, and a B.A. in Psychology from UT Dallas. She has worked for over 8 years facilitating and managing nonprofit social services for individuals and families facing abuse and persecution. Most recently, she has counseled individuals and families for over 5 years primarily in the areas of anxiety, depression and family conflict.