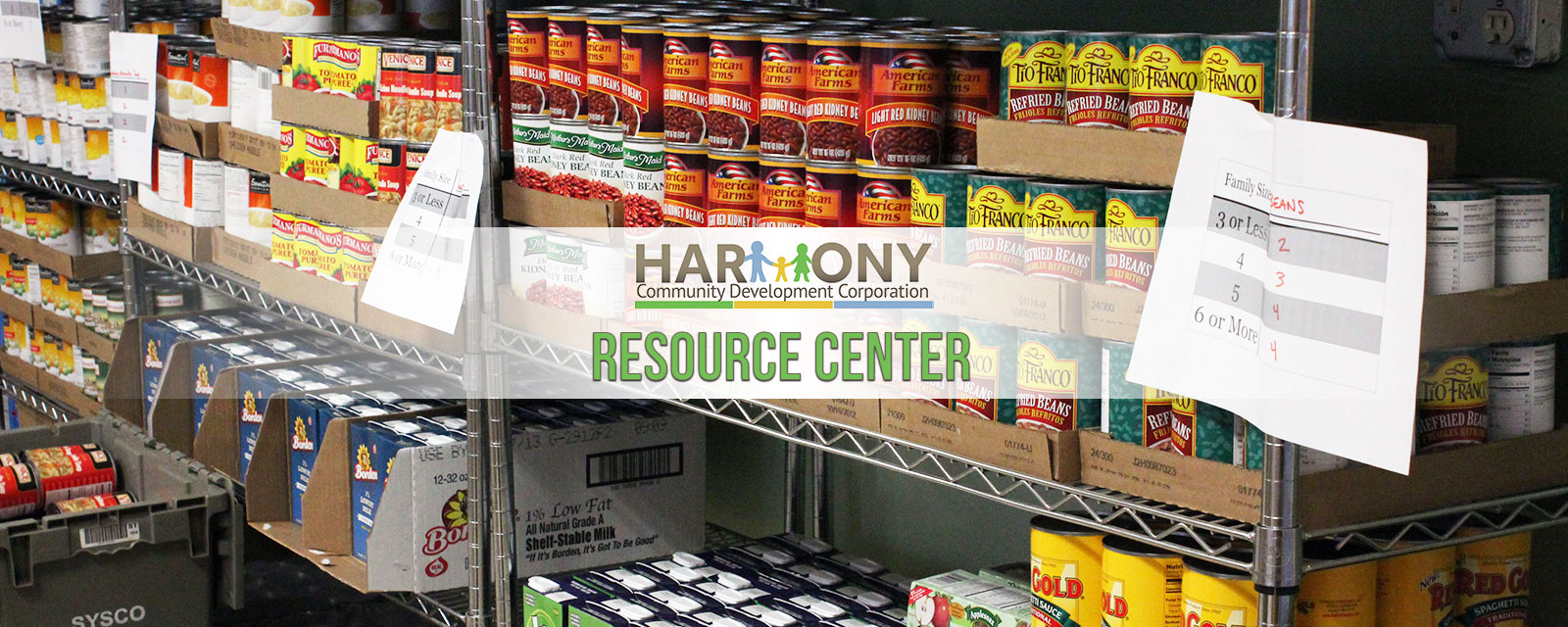 Welcome to our Harmony Resource Center
The focus of the Harmony Resource Center is to provide healthy, nutritional and quality food and access to community resources in the Southern sector of Dallas.
---
The Harmony CDC's Client-Choice Food Pantry provides healthy, nutritionally balanced and quality food to individuals and families in need. Our focus is to ensure that people are provided meals needed and nutritional facts for ongoing support. Our Food Pantry currently serves and average of 325+ families per month and continues to be a source of outreach for the communities served. Clients receive an average of 30 pounds of food per person which equates to five days of food for an average person, per the guidelines provided by North Texas Food Bank.
---

The Harmony Empowered Living Program (H.E.L.P.) is designed to assist low-income families to move to economic independence so they need no or limited access to any governmental or community assistance. The program goal is to increase the number of participants who pursue and are prepared to secure employment by providing the necessary support and guidance needed through mentors and case management.