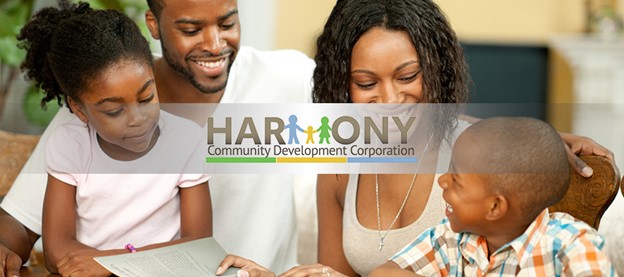 Welcome to The Harmony Counseling Center!
The Harmony Counseling Center is a biblically-based, Christian counseling center. Our counselor's supervised by our Director of Counseling, Dr. Brenda Richardson-Rowe, LPC-S, provides a broad range of professional and quality services.
Our goal is to utilize the therapeutic process, grounded in biblical principle's to serve our clients as we journey with them through difficult seasons of life. Services are provided in an environment that is both safe and confidential.
Office Phone 214-751-3932
Office Hours
Administration Hours: Mon-Fri 10 AM - 6:00 PM
Sessions are available: Mon-Thurs 10 AM - 8 PM and Saturday's 10 AM - 3 PM


Adult Counseling: Individual, Couples, and Family
How To Get Started-
Click the button below to complete the Harmony Counseling Center Intake Form to begin the scheduling process. Once submitted a member of the Counseling team will be in touch with the next steps.
For questions contact

Children & Youth Counseling
We have now partnered with CCD Counseling (CCD) which now allows us to offer FREE Family Counseling via The "Family Tree" Program! The Family Tree Program (funded by the State of Texas TDFPS) provides Free Family Counseling for Denton and Dallas County youth and their families.
Eligibility
Families are usually eligible if…
The student is under the age of 18

Residents of Dallas County

There is family conflict (normal conflict - arguing, bickering, etc...), or

Youth has runaway, or

Youth has been truant, or

Youth has been delinquent
Primary Services
Brief family counseling

Parenting skills groups

Youth skills groups
FAQ's
Free? Yes. Paid for by the State of Texas.
Are you using college interns or something? No. Our therapists are licensed professionals. Other clients pay them $100+/ hour for their services.
Is there an income limit to be eligible? No. All income levels are eligible.
Are these normal families like mine? Yes. Most of our families need help with basic parent-child communication, parenting, or common teen issues.
Are there eligibility exceptions? Yes. We can't serve adjudicated youth. We CAN serve deferred adjudication youth. Clients must enter into services voluntarily, and their presenting problem must be appropriate for brief therapy.
How does my family get started? If you are a family interested in short-term counseling services, please register using the button below.
How To Get Started:
Click the button below to complete the Harmony Counseling Center Intake Form and download the additional Children & Youth forms below. Please send the completed forms to:

Additional Children & Youth Forms:
Testing/Consultation
Various assessments, tests, and inventories help to evaluate an individual in a problem situation and are utilized to help with problem-solving and decision making. Some of the tests and assessments that we provide are:
Uniquely You Spiritual Gift Assessment

Strength Finders Assessment

Arno Temperament assessment

DISC

Minnesota Multiphasic Personality inventory (MMPI)

California Psychological Inventory (CPI)

Taylor-Johnson Temperament Analysis

Millon Clinical Multiaxial Inventory (MCMI) and others.
Cost: The cost varies depending on the assessment.
Consultation
We provide consultations to faith-based and other organizations that are interested in:
Starting a Christian Counseling Center

Developing a Lay Counseling Team

Evaluation and recommendations for an operating Christian Counseling Center

Speakers on Christian Counseling topics
Cost: The cost varies depending on the scope of the consultation request.
Contact: Email for more information.